It is best to make the dough and fill the pastry as close as possible to cooking time.
For the dough:
300ml warm water
7g instant dried yeast
1 teaspoon salt
3 cups plain (bakers) flour
2 tablespoons olive oil (+ more for brushing later)
For the filling:
4 cups finely chopped silverbeet leaves
12 spring onions, chopped
¼ cup chopped flat-leaf parsley
¼ cup chopped mint
¼ cup chopped chives
½ teaspoon freshly grated nutmeg
400g Greek fetta, crumbled
200g grated Mozzarella
To serve: lemon wedges
To make the dough
Combine all the dough ingredients with the 2 tablespoons of olive oil to form a dough. Turn out onto a floured surface and knead the dough for 5 minutes or until elastic.
Divide into 4 balls and place on a baking tray brushed with olive oil. Cover with a clean tea towel and stand in a warm place for 20 minutes, or until the dough has doubled in size.
To make the filling
Combine the silverbeet, the spring onions, herbs and nutmeg in a large bowl. Season with a little salt and freshly ground black pepper, then set aside.
In a smaller bowl, combine the fetta and the mozzarella and set aside.
To assemble the gozleme
Pre-heat a chargrill or griddle pan on a medium-high heat.
Roll out each piece of dough into a rectangle as thinly as possible without tearing it (about 30 x 40cm). Place one quarter of the silverbeet mixture along half of the rectangle, leaving the edge free. Place a quarter of the cheeses over the silverbeet. Fold the dough over to enclose the filling and press  or roll the edges together to seal. Brush one side of the gozleme with olive oil and place on chargrill. Cook for 3-4 minutes until base is golden. Brush the top side and turn over to cook both sides.
Remove from heat and cut into quarters to serve with lemon wedges.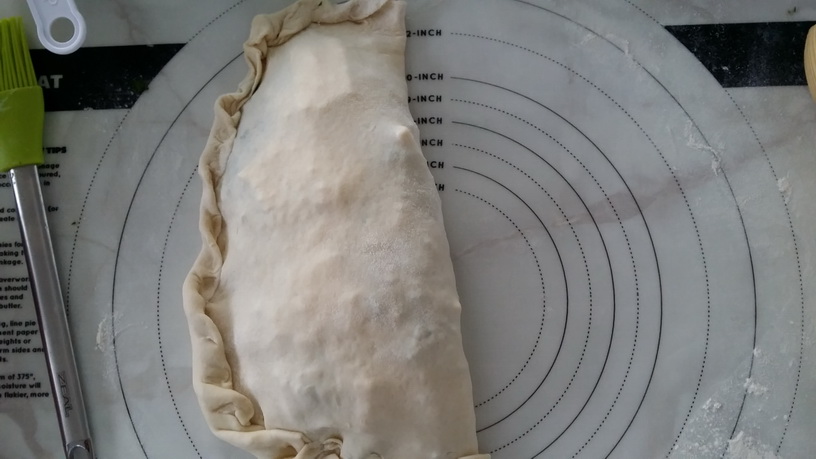 Cover the filling and roll the edges together to enclose the filling.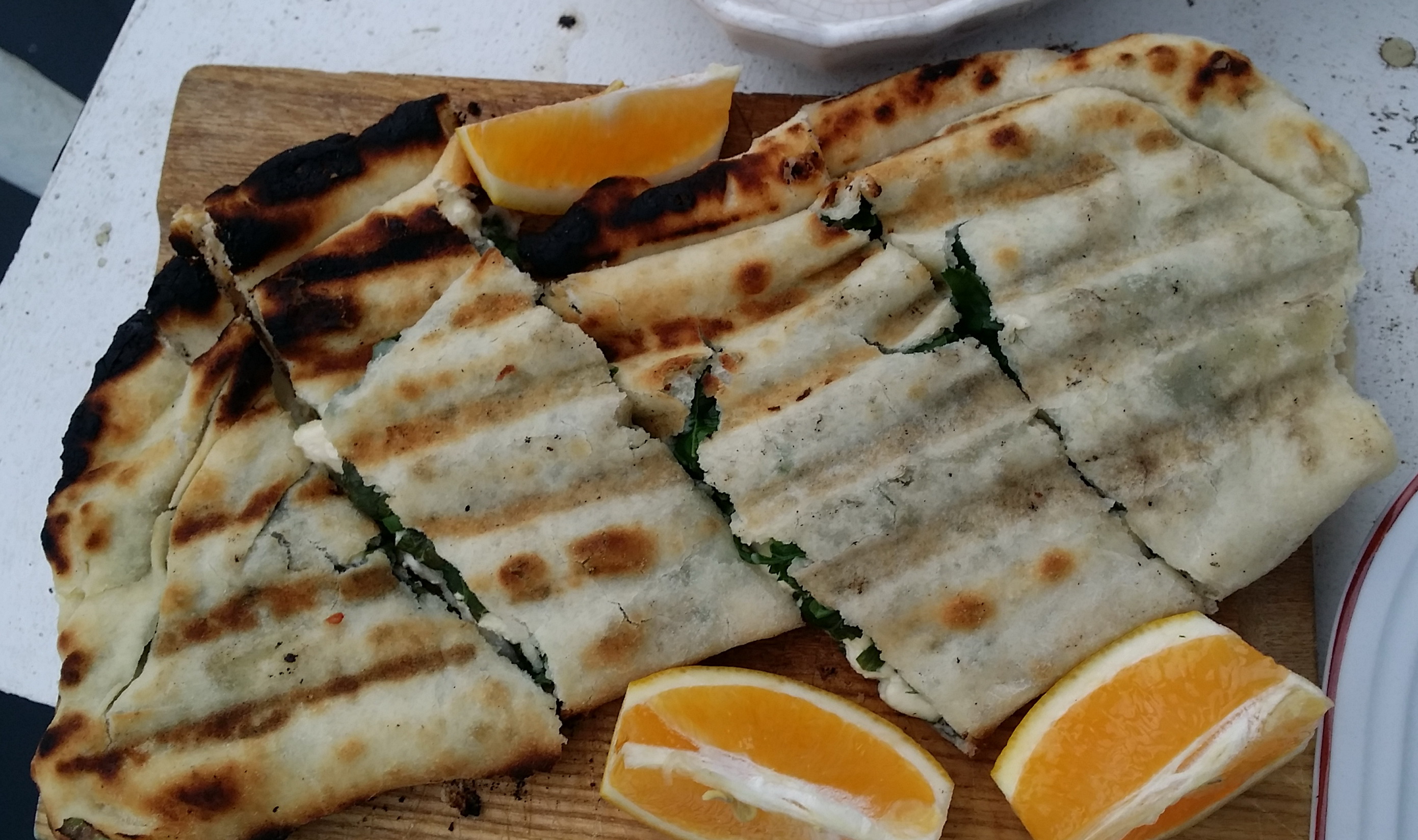 The pastry is cooked on a BBQ grill or griddle pan until golden on both sides and served with a squeeze of lemon.