Preserving with Citrus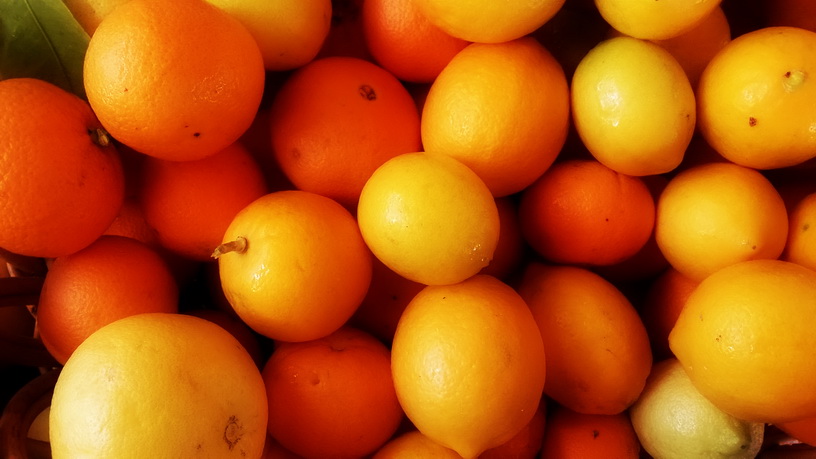 Loads of lovely fresh homegrown citrus to transform - and a lot of lovely ladies who made it so much fun!
Winter might seem predominately grey with its dark skies and bare trees. That is, until you see an orange tree with its pendulous fruit and lemon trees with their hanging jewels, and all the other citrus coming to glory at this time. So it is the best time of the year to get busy in the kitchen with the best of the season and transform all of this citrus into delicious jars of sweet and savoury preserves.
All of the citrus for this workshop was sourced from backyards around me. The limes came from my potted Tahitian Lime, the Lisbon and the Meyer lemons from my dad's garden around the corner to my house, as well as all the Navel oranges. The grapefruits were serendipitously found at the Eltham Farmers' Market last Sunday. (I only needed 6 but they people at the vegie swap bench were happy to get rid of them all. So I was left with heaps. In the end, all the others left over after the workshop found their way to the vegie swap bench last night at the Manningham Home Harvest night!). Along with the citrus, eggs were needed for the curds we were to make and my chooks were happy to provide all of those.
To be able to provide the bulk of the goods needed for the preserves really is what preserving is about. They weren't made for the fun of it in days gone by, but because the food was grown and then needed to be kept for leaner times. This is particularly the case over the summer and autumn at the times of harvest, but the techniques can be extended to any season.
I was really looking forward to this workshop. It's not one that is run regularly because it is so particular to this time of the year. However, the reason for the anticipation was that those enrolled were all seasoned regulars to my workshops. Welcoming them to the class felt like having old friends over. They didn't all know each other but very quickly did as all were chatty and happy to share stories and experiences.
It was a few hours spent doing a lot of chopping and squeezing as many kilos of oranges, lemons, grapefruit and limes were made into jars of orange marmalades, lemon and lime curds and savoury preserved lemons. And when all of this was done, they continued to cut more to prepare to take home to make marmalade the traditional way of softening fruit before its transformation. If any had cuts in their hands, the combined acidity from the citrus and the salt for the preserves would have disinfected everything beautifully - I know, because I cut myself on the day!