Maria Ciavarella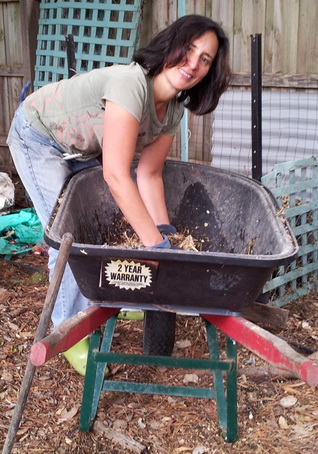 As a Maths and Science teacher by profession and then working in the nursery industry for close to two decades, Maria has come full circle and is back in a school again! Education is in her veins as Maria has long combined her passion for growing food sustainably, making great compost and keeping backyard chooks with her skills as a teacher and communicator to provide organisations, communities, schools and households with a service that educates, inspires and most of all encourages a more sustainable way of living.
Earth-life balance is increasingly becoming an integral part of school and adult education and Maria, in her work with My Green Garden, provides experience and how-to in a fun and engaging manner. Practical hands-on learning is a feature with participants always encouraged to get dirty!
Maria has spoken on various topics through different ABC Radio Melbourne programs and has been interviewed for several newspaper and magazine articles. She worked for many years at Bulleen Art and Garden, a nursery dedicated to helping gardeners with the sustainable production of food in the suburbs and then worked with Sustainable Gardening Australia getting their Open Gardens scheme trialled. Working with primary school children in her daughter's school's productive patch gave her a great grounding in the practicalities of running a school's garden program first-hand and it is all of these experiences that give her the understanding of what educational institutions, as well as householders, need in order to live more sustainably and more in tune with Mother Nature.
Maria lives with her gorgeous family - understanding and ever-patient husband Ciro, two young adults Andrew and Elise and teenage daughter Sophie.